Toronto Guitarist Dunstan Morey
Musician for special events, weddings, corporate functions in Toronto.
Corporate Event
Choose the right music.
Private Event
Find the perfect music for your event!
"Dunstan is an incredibly talented and professional musician… he's organized, accommodating and prompt in his responses, making planning easy. Dunstan was a pleasure to work with and we very highly recommend him!"Stefanie
"Having Dunstan provide the music for our event was the best decision we made! His playing was outstanding and people can't stop raving about what he added to the ambiance of our party!"Monique
"Dunstan went above and beyond for our wedding! The music was perfect and our ceremony wouldn't have been the same without him! Best decision ever! "Sara
"Dunstan Morey was outstanding for our corporate event. He was responsive, professional, flexible... His music was beautiful and was always at the appropriate volume. I highly recommend Dunstan for any event that you want to add that extra classy touch." Amy for Hummingbird Lawyers LLP, Thornhill
Choosing the Perfect Music for your Event
The type of music you choose for an event will set the tone and either make or break the occasion - whether it's quiet background music at a conference or rock and roll at an anniversary party.
Here are some ideas for music at different types of events. I hope this will help you choose the perfect music for your special event in the Toronto area.
Music for Weddings
One of the most important days in the life of brides, grooms and their families. There are a lot of important musical decisions to be made - let me help you make them. As of last year, I have played at over 1,000 weddings in the Toronto area, so I feel I have the experience and expertise to help you plan your big day.
Read more about music for weddings here.
Music for corporate events
Background music generally works best - although there are exceptions. Something subtle that guests hardly notice, but that makes them relax. Good for meetings, business dinners, conferences, grand openings and trade shows to enhance the atmosphere. Solo Spanish guitar or a duo with violin or sax is conducive to mingling and chatting and gives an air of sophistication to corporate events.
Read more about music for corporate events here.
Music for private events
Birthdays, anniversaries, bridal showers, house warming parties, baby showers, bar mitzvahs, bat mitzvahs, funerals, memorials... there are any number of private special events that will benefit from the addition of live music. Let me work with you to choose the music that fits your event - and your budget!
Read more about music for private special events here.
Music for Christmas, seasonal parties
Whether you celebrate Christmas, Hannukah, Kwanzaa, Diwali, or just the winter break... Seems every event needs a little holiday music to set the festive mood. 
Listen to music for your holiday party here.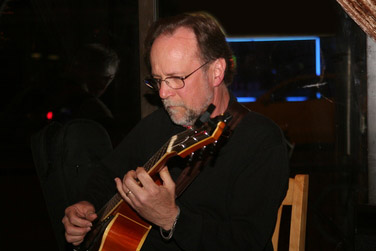 "He was better than I could have imagined and made the night magical. Hiring Dunstan will be one of the easiest and best decisions you will make for your event."Donna
"Dunstan is amazing at what he does. He is professional, picks great songs and plays with passion. I would absolutely recommend him to anyone."Sebastian and Tiffany